A meeting of Mother Teresa with Sri Chinmoy, 3 June 1997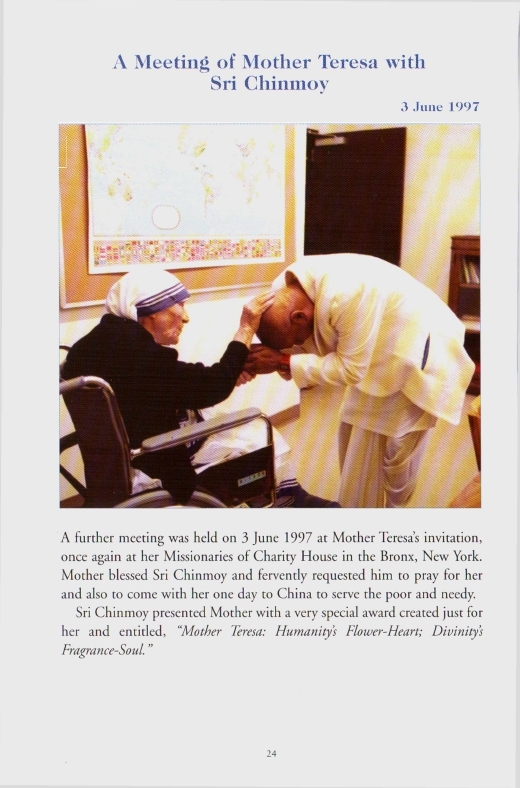 A further meeting was held on 3 June 1997 at Mother Teresa's invitation, once again at her Missionaries of Charity House in the Bronx, New York. Mother blessed Sri Chinmoy and fervently requested him to pray for her and also to come with her one day to China to serve the poor and needy.
Sri Chinmoy presented Mother with a very special award created just for her and entitled,
Mother Teresa: Humanity's Flower-Heart; Divinity's Fragrance-Soul
.
From:Sri Chinmoy,Mother Teresa: Humanity's Flower-Heart, Divinity's Fragrance-Soul, part 2, Agni Press, 1997
Sourced from https://srichinmoylibrary.com/mt_2