Naba Naba Rupe Dekha Dao Tumi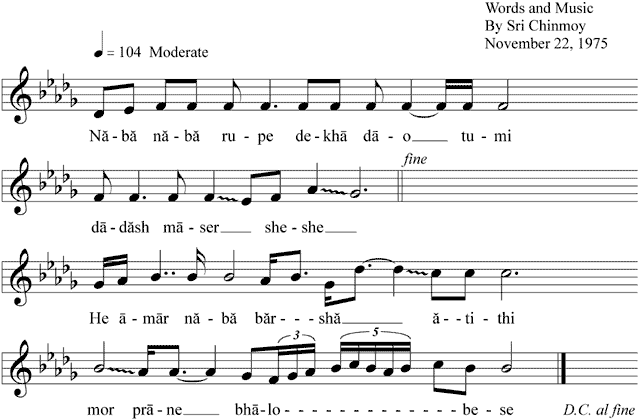 Naba naba rupe dekha dao tumi

Dadash maser sheshe
He amar naba barsha atithi

Mor prane bhalobese
Translation
O New Year,
At the end of twelve months

You come and stand before me.
For me, you are a divine guest.

You come to me with Love divine.
I call you my own.

The moment you appear before me
In you I feel my ever-growing newness

And ever-fulfilling oneness.
From:Sri Chinmoy,Pole-star promise-light, part 1, 1977
Sourced from https://srichinmoylibrary.com/psps_1