Daniel. K. Akaka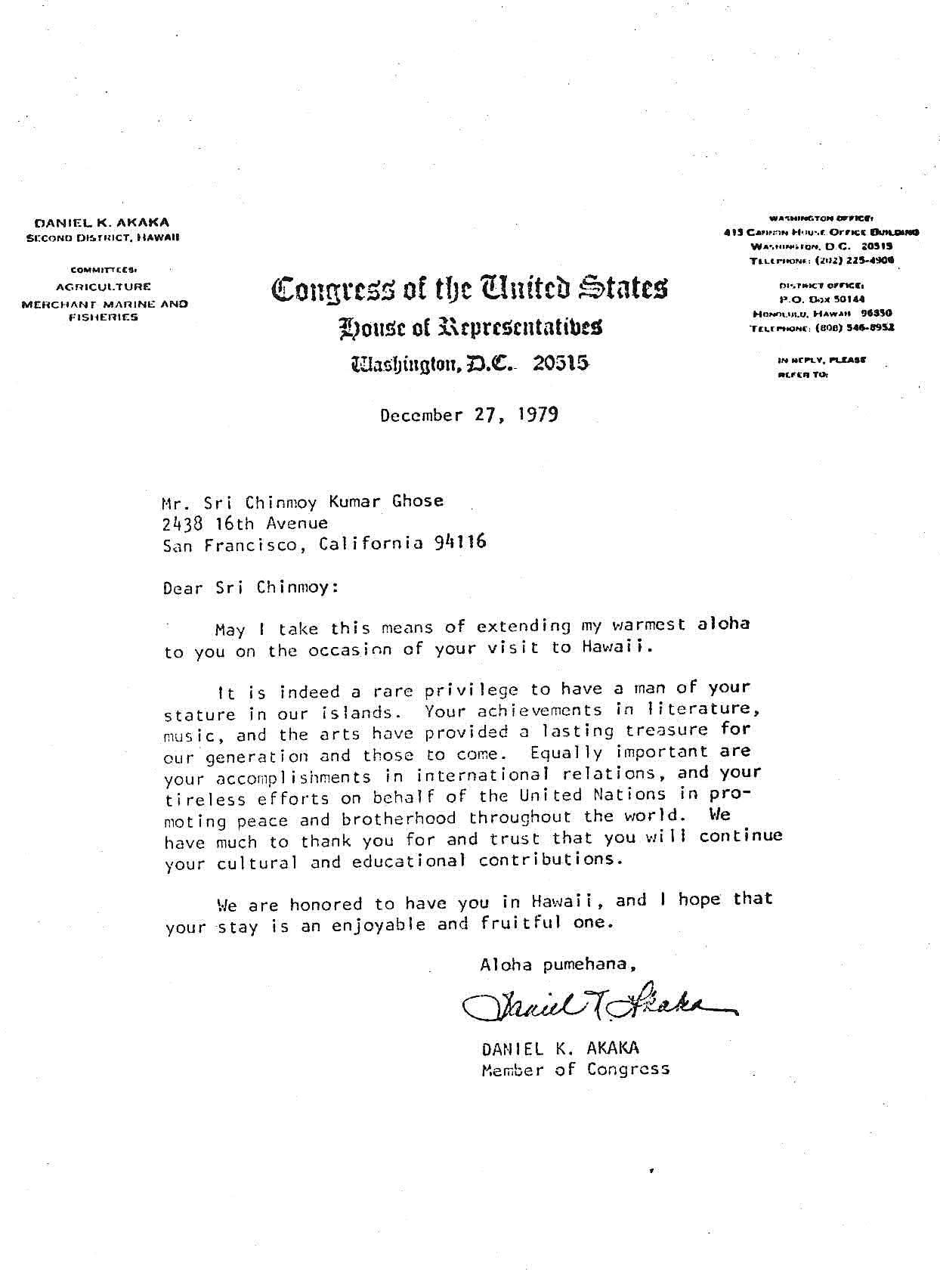 Second district, Hawaii
COMMITEES AGRICULTURE MERCHANT MARINE AND FISHERIES
Congress of the United States House of Representatives Washington D.C. 20515
December 27, 1979
Mr. Sri Chinmoy Kumar Ghose 2438 l6th Avenue San Francisco, California 94116
Dear Sri Chinmoy:
May I take this means of extending my warmest aloha to you on the occasion of your visit to Hawaii.
It is indeed a rare privilege to have a man of your stature in our islands. Your achievements in literature, music, and the arts have provided a lasting treasure for our generation and those to come. Equally important are your accomplishments in international relations, and your tireless efforts on behalf of the United Nations in promoting peace and brotherhood throughout the world. We have much to thank you for and trust that you will continue your cultural and educational contributions.
We are honored to have you in Hawaii, and I hope that your stay is an enjoyable and fruitful one.
Aloha pumehana.
DANIEL K. AKAKA Member of Congress