Part VI — Inspiring luminaries
Well-wishers of the Soviet Union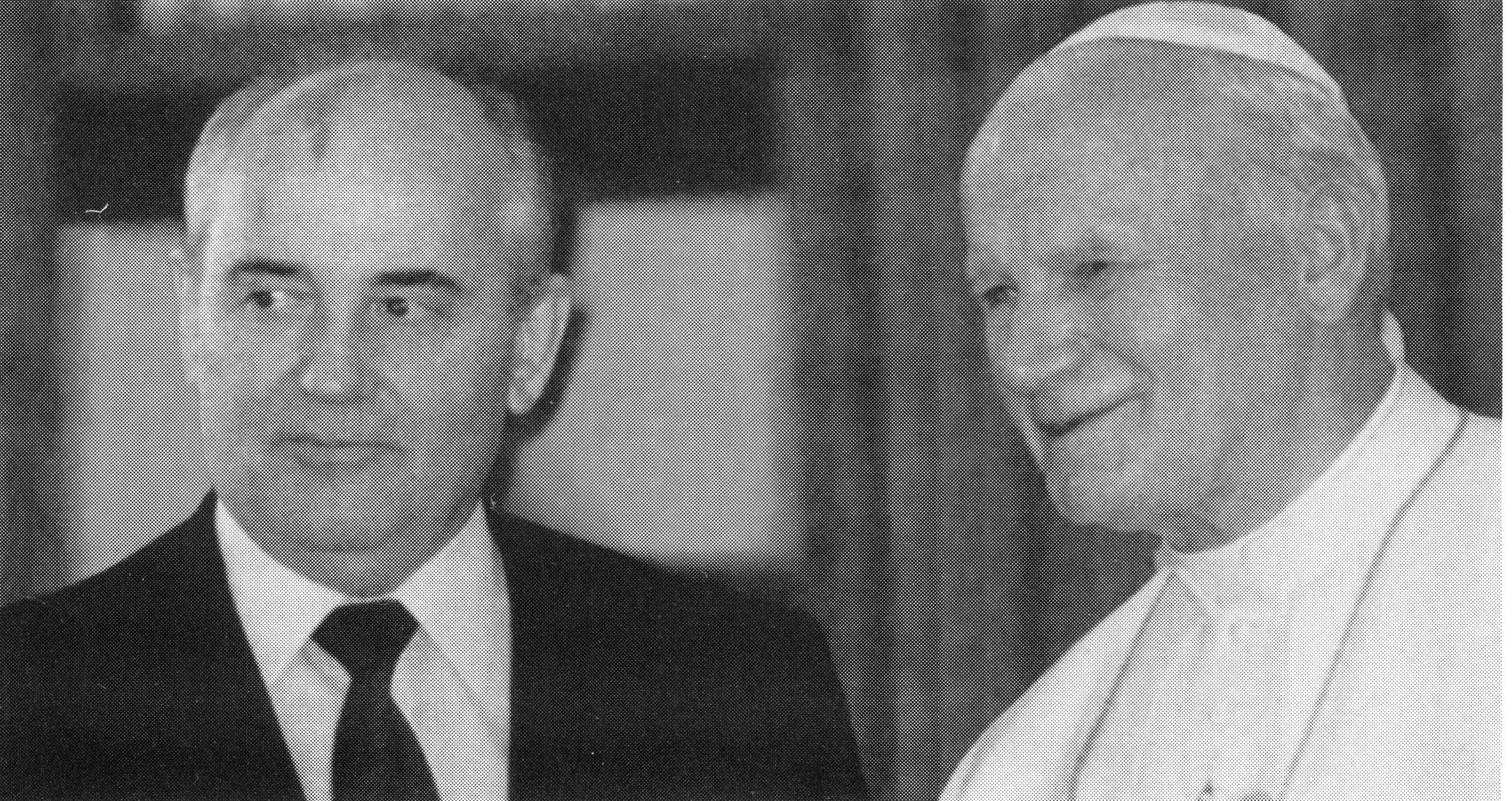 Many are the well-wishers of the Soviet Union. Some are sincere, while others are not. But the Holy Father, whose heart is pure sincerity and whose life is blessingful concern, offers these words of encouragement and appreciation to President Gorbachev:
"The Holy See follows with great interest the process of renewal which you have set in motion in the Soviet Union. It wishes you success and declares itself ready to support every initiative that will better protect and integrate the rights and duties of individuals and peoples, so that peace may be insured in Europe and the world."


President Gorbachev, the universal oneness-light-seeker and the universal oneness-might-inspirer, responds:
"People of many faiths, including Christians, Muslims, Jews, Buddhists and others, live in the Soviet Union. All of them have a right to satisfy their spiritual needs."