Nutan Katha Koi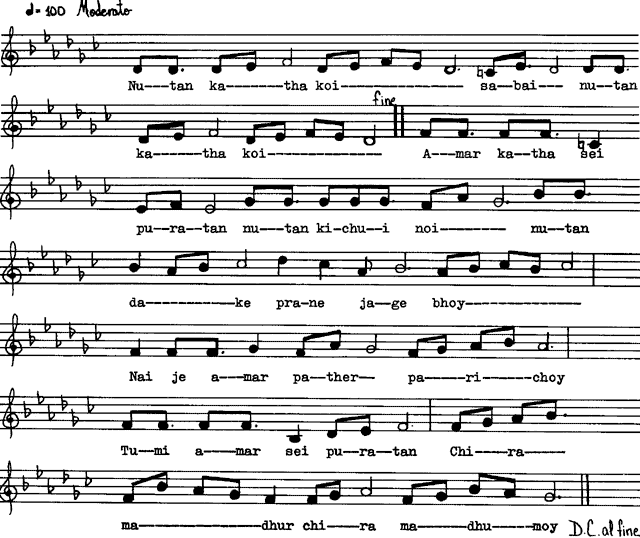 Nutan katha koi
Sabai nutan katha koi
Amar katha sei puratan
Nutan kichhui noi
Nutan dake prane jage bhoy
Nai je amar pather parichoy
Tumi amar sei puratan
Chira madhur chira madhumoy

Translation
Everybody tells something new,
But it is I who have nothing new to say.
Everything that I say is old and fruitless.
Anything that is new creates fear in my heart.
I do not know where my goal lies.
O Lord Supreme, You are eternally old to me.
You are eternally sweet and delightful.