Sthayi Kichu Kotha Achhe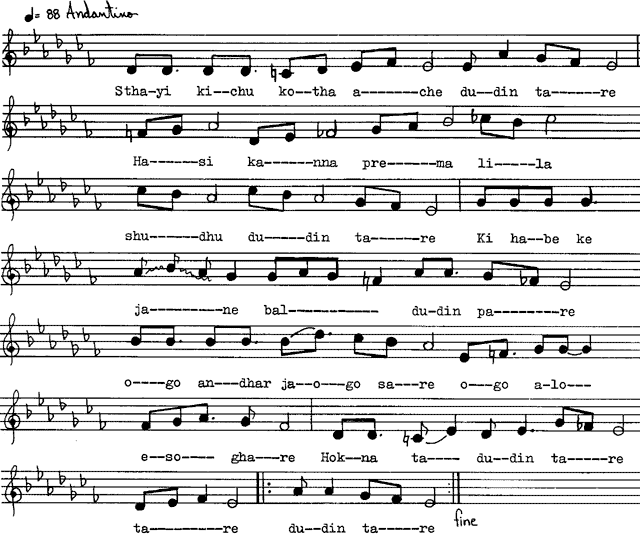 Sthayi kichhu kotha achhe
Dudin tare
Hasi kanna prema lila
Shudhu dudin tare
Ki habe ke jane bal
Dudin pare
Ogo andhar jaogo sare
Ogo alo eso ghare
Hokna ta dudin tare

Translation
There is nothing permanent.
Transient are the lives of sorrow and joy
Founded on human love.
Nobody knows what is going to happen
In the near future,
Or even tomorrow.
O darkness, let me live alone.
O Light, do enter into my heart,
Even if it is for fleeting days.