Dudiner Tare Jagate Asiya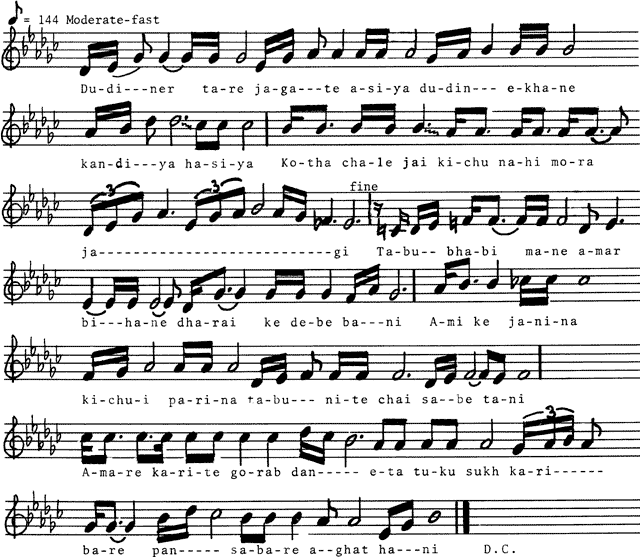 Dudiner tare jagate asiya
Dudin ekhane kandiya hasiya
Kotha chale jai kichu nahi mora jagi
Tabu bhabi mane amar bihane
Dharai ke debe bani
Ami ke janina, kichui parina
Tabu nite chai sabe tani
Amare karite gorab dan
Eta tuku sukh karibare pan
Sabare aghat hani

Translation
Just for a short visit
We come into the world.
Here we cry and smile
And then we do not know
Where we go.
Yet we think that out presence here on earth
Is indispensable.
We do not know who we are,
Yet we want to embrace each and every one
As our very own.
When we want to glorify our own lives,
Immediately we cast a slur
On our true aspiration-life.