Long walk to freedom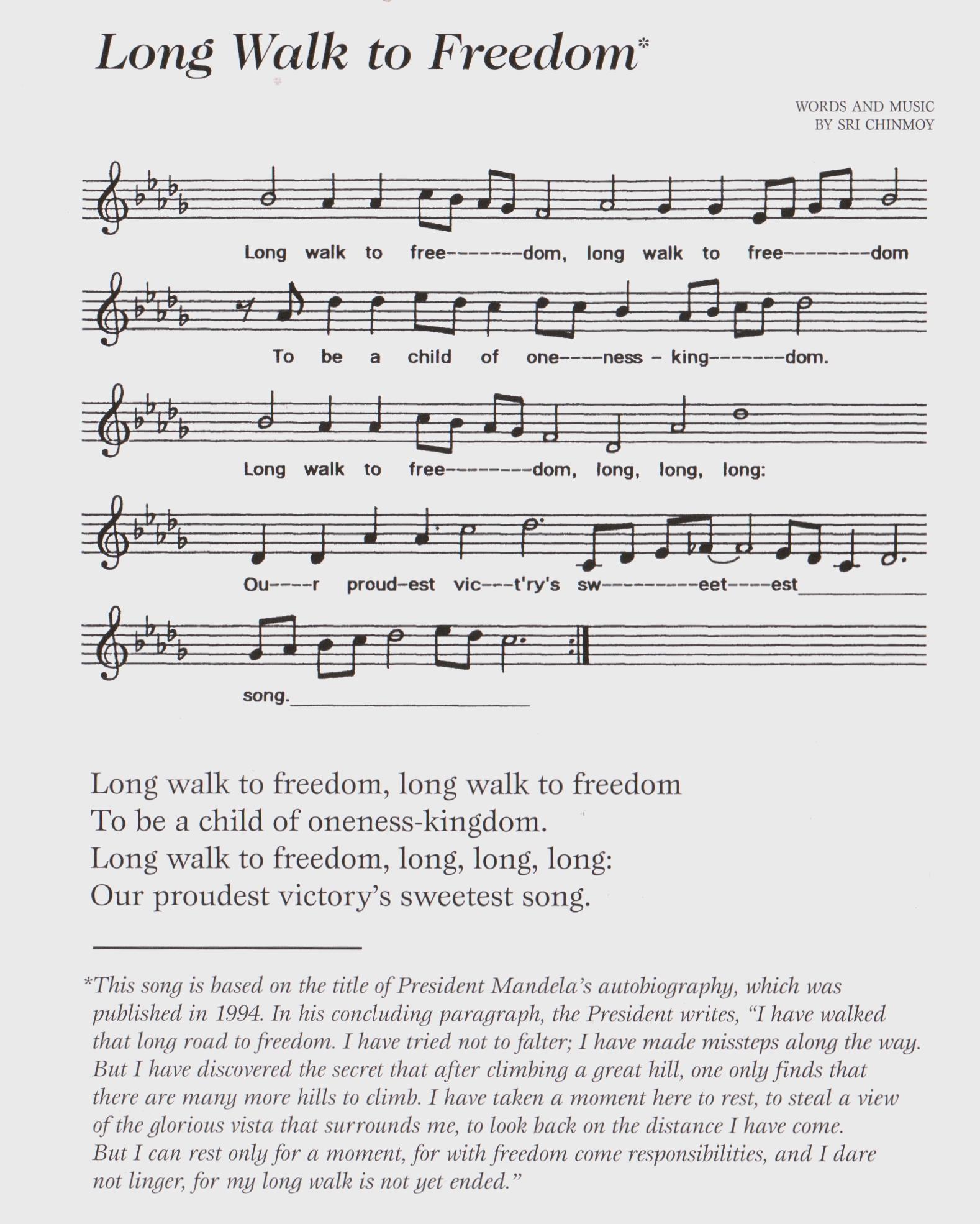 Long walk to freedom, long walk to freedom
To be a child of oneness-kingdom.
Long walk to freedom, long, long, long:
Our proudest victory's sweetest song.

This song is based on the title of President Mandela's autobiography, which was published in 1994. In his concluding paragraph, the President writes, "I have walked that long road to freedom. I have tried not to falter; I have made missteps along the way. But I have discovered the secret that after climbing a great hill, one only finds that there are many more hills to climb. I have taken a moment here to rest, to steal a view of the glorious vista that surrounds me, to look back on the distance I have come. But I can rest only for a moment, for with freedom come responsibilities, and I dare not linger, for my long walk is not yet ended.