Lifting up the World with a Oneness-Heart
Over the past nine years, Sri Chinmoy has lifted up three members of the ANC with one arm in his "Lifting Up the World with a Oneness-Heart" programme to show his deepest support for the struggle for freedom in South Africa. They are Mr. Bernard A. Molewa, Ambassador of the ANC to East Germany (23 February 1990 in East Berlin); Ms. Mankelolo Mamlangu-Ngcobo, Chairperson of the Regional Women's Committee of the ANC in the USA (11 September 1990 in Baltimore, Maryland) and Comrade Jacob Zuma, Deputy President of the ANC (17 October 1998 in New York).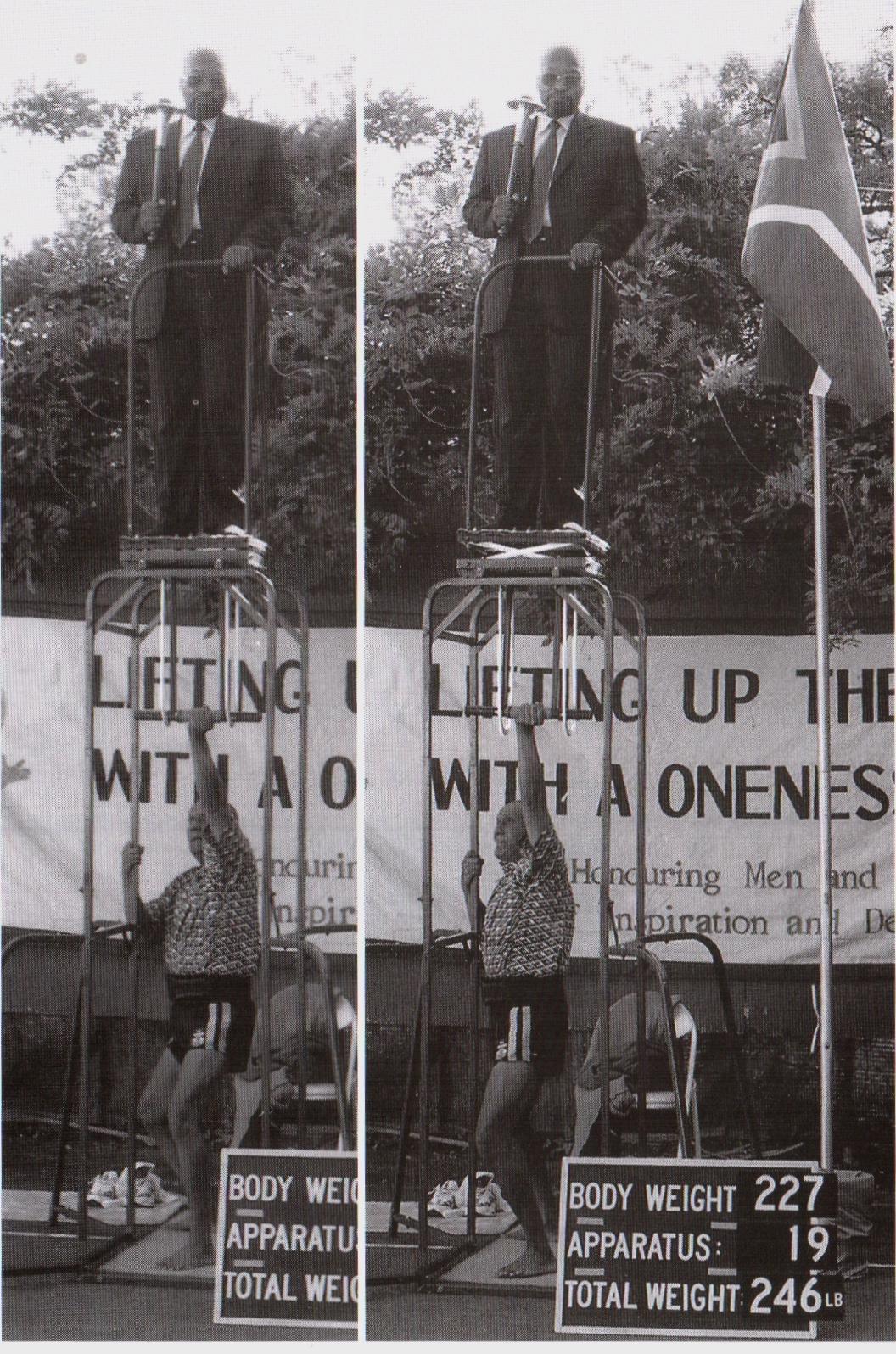 Sri Chinmoy lifts Comrade Jacob Zuma overhead with one arm in Jamaica, New York — 17 October 1998. The photo on the left shows the lifting apparatus in the down position. When Sri Chinmoy exerts his strength upwards against the bar, the entire platform on which Comrade Zuma is standing ascends (see photo on right).