U Thant Peace Award — part II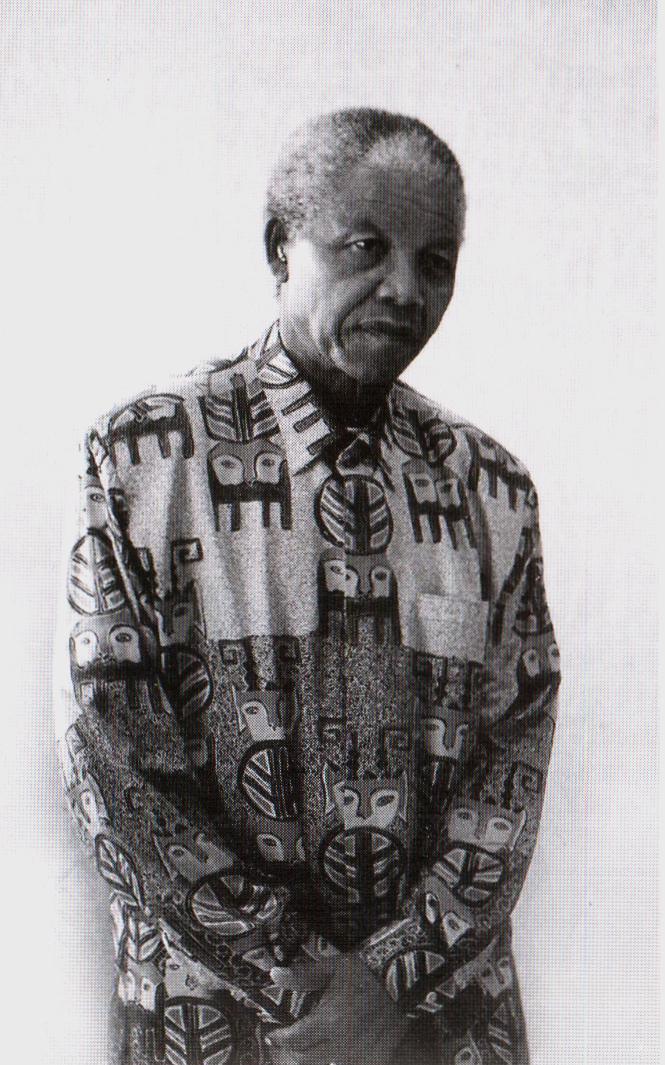 President Mandela: This is a wonderful honour. I do not have the words to express it. It is such a pity that I am seeing you at the last moment because I must proceed to Pretoria and fly to Cape Town today. But when my Comrade Zuma phoned me and told me about you, I said I would be honoured to meet you, and I hope you will not mind the fact that I can only spare just a few minutes because of the tight programme which I have.
This gift, this award from you, is one that I am going to respect a great deal, and which encourages me in the difficult work that we are doing. It is not easy to preach the message of peace and reconciliation in a country which for more than three centuries has been divided by racial conflict and tensions, and where many people have lost their lives because of torture and persecution. It is not very easy, but we are trying.
This gesture makes it possible for us to be able to do this work. To be appreciated by an organisation like yours is a real shot in the arm, and I am very grateful to you.
President Mandela makes his most eloquent and heartfelt speech of acceptance.
Sri Chinmoy: I am so grateful to you, beloved President. When I was in Cape Town, I paid a prayerful visit to Robben Island. I visited your cell and this is the message that I offered there. (Showing a Newspaper article about the visit) "There was a time when this cave-room played the role of punishment. Now this room plays the role of humanity's sacred, illumining and fulfilling shrine."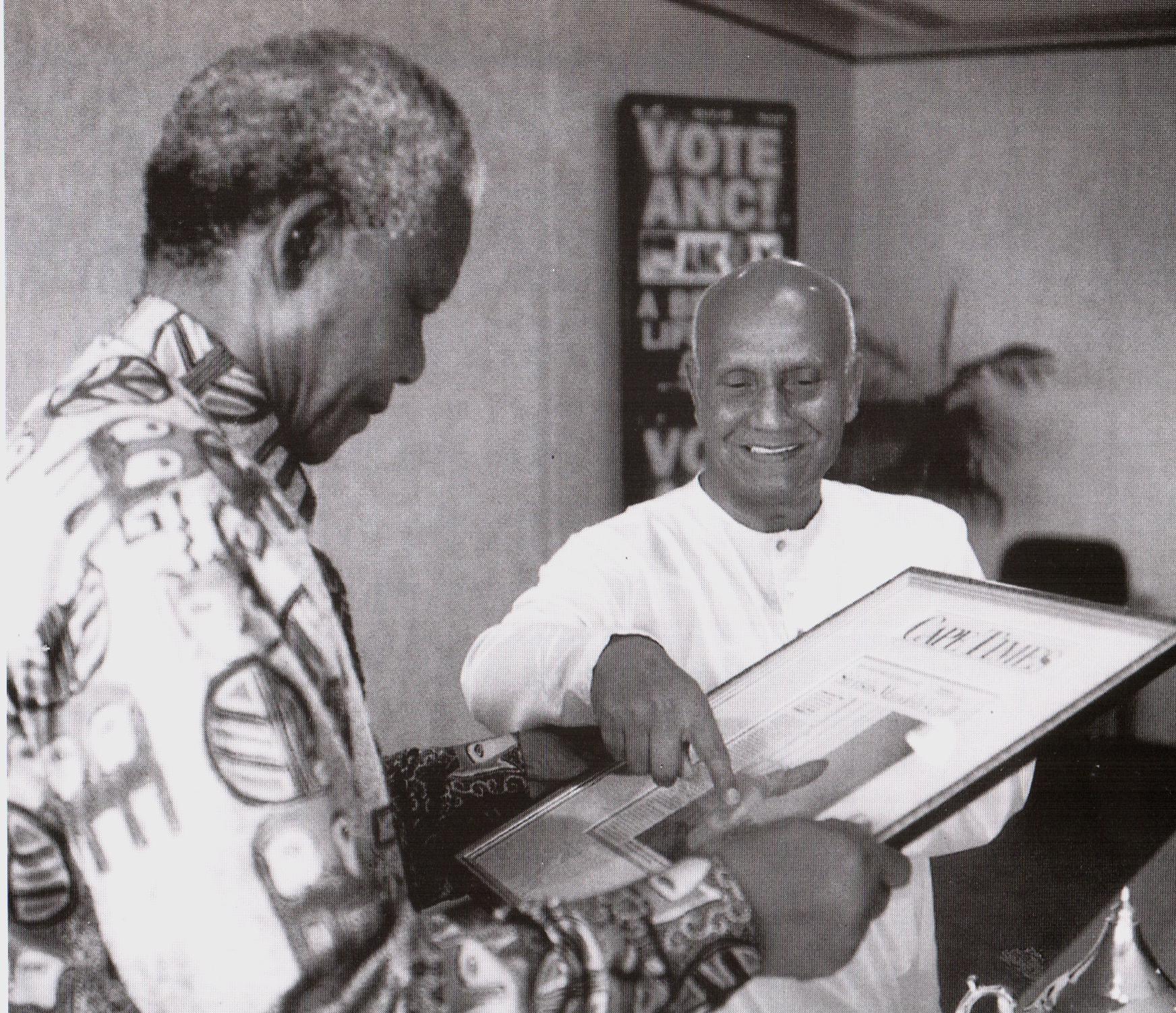 Sri Chinmoy shows the President a copy of an article and photograph from the Cape Times of 28 December 1995 about Sri Chinmoy's visit to the President's cell 07i Robben Island.
President Mandela (reading the message): That is very good! I am really honoured.
Sri Chinmoy (presenting his book The Garland of Nation-Souls to the President): These are the talks which I have given at the United Nations over the years.
President Mandela: I will read this with great interest.
Sri Chinmoy: Now we will end with a short song I have composed in honour of Africa.
The choir performs the song "Africa".
President Mandela: Thank you very much. Thank you. I cannot express in words my joy, but I wish you good luck and success in what you are doing. It is in the interest of the entire humanity and the world. I am really honoured. Thank you, thanks a million times.
Sri Chinmoy: We are so grateful to you.
The President again shakes hands with everyone present before he departs.