30 November 1988, part II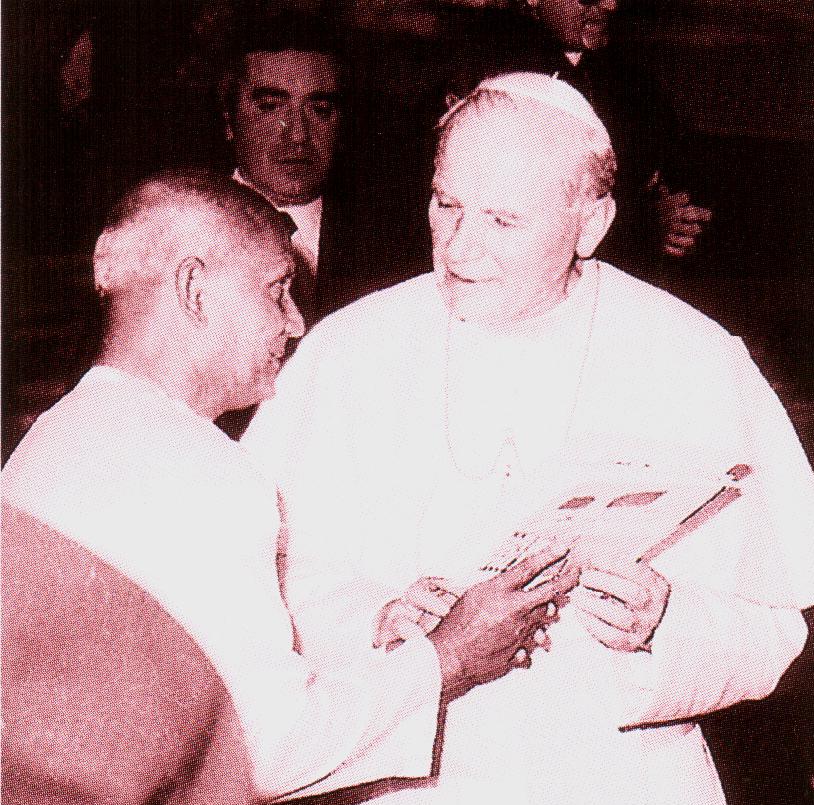 Then I offered the Pope the song I had composed about him just a few days before, and I read the words aloud. The song is called "Salvation-Delight." I was showing the Pope each line with my finger.
The Pope was very happy. Then he said, "May God bless you. God bless you and all your contemplative activities."