Hasi Mago Naiba Pelam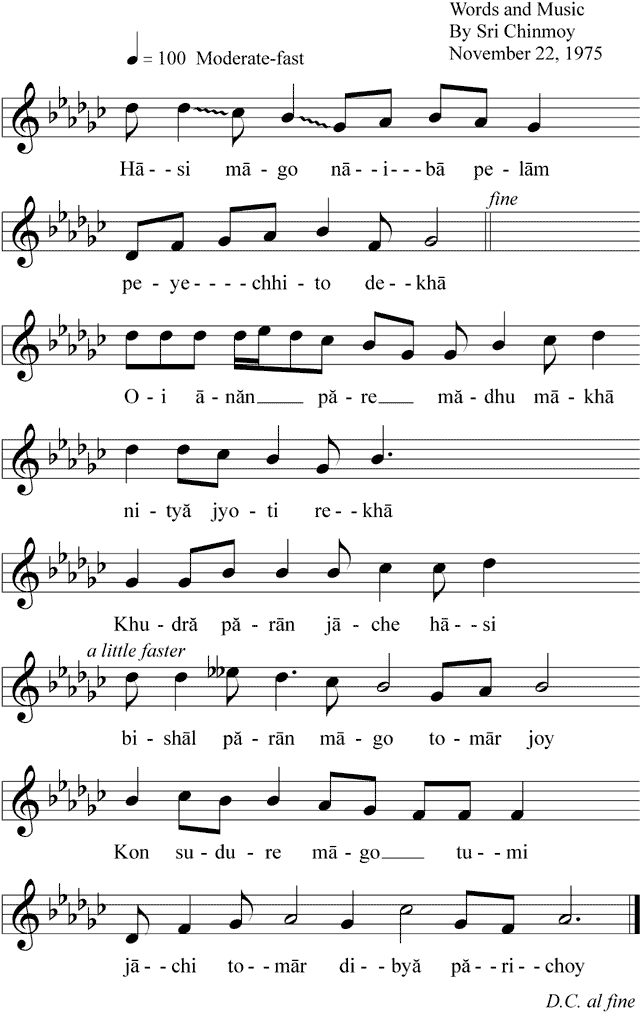 Hasi mago naiba pelam peyechhito dekha
Oi anan pare madhu makha nitya jyoti rekha
Khudra paran jache hasi
Bishal paran mago tomar joy
Kon sudure mago tumi
Jachi tomar dibya parichoy

Translation
True, I have not seen You smiling,
But You have stood before me.
That is more than enough.
I see light in Your Face
Although You do not smile.
My little life, insecure life,
Wants Your Smile,
But my big heart wants only Your Victory.
Not what I want, but what You want of me.
Where are You?
Where are You?
I wish to know You totally, intimately,
Inseparably.