13 May 1995 Wembley Conference Centre London, England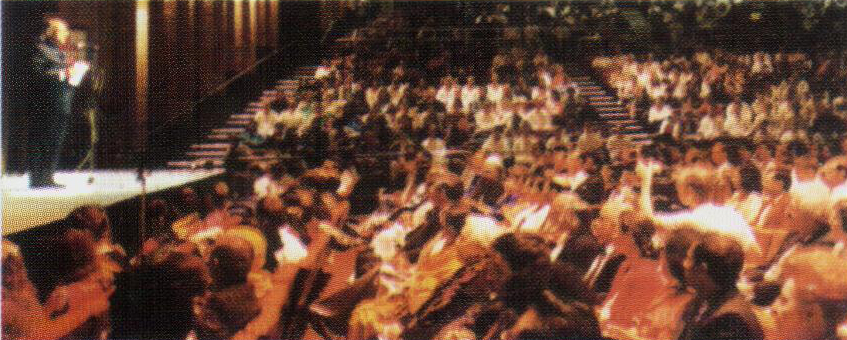 His Excellency Dr. L.M. Singhvi, High Commissioner of India to the United Kingdom, introduced Sri Chinmoy at the Peace Concert and also hosted a reception afterwards for distinguished guests, including twenty-five ambassadors from different nations. Following are excerpts from Dr. Singhvi's introductory remarks:
Sri Chinmoy's contribution to world peace is at the level of the fundamental awareness of the human spirit…Sri Chinmoy is a spiritual master who brings the music of the soul to all of us this evening, particularly in celebration of the United Nations: the concept of the United Nations as a community, the concept of the United Nations as a cultural ethos, the concept of the United Nations as a vehicle of peace. And this he has done for the last twenty-five years. Even recently, the torches of peace ignited by Queen Elizabeth at the VE Day Anniversary Celebrations were lit by Sri Chinmoy's annual Peace Run torch. He offers, therefore, a beacon-light for the world…
The time for the idea of the togetherness of humankind has now come. It is at this time that the voice of Sri Chinmoy and the sound of his music become the soul-stir-ring call to our spirit. We are indebted to him; the whole of humanity is in his debt for consistently striving for peace and for giving voice to the cause of peace through music throughout the world…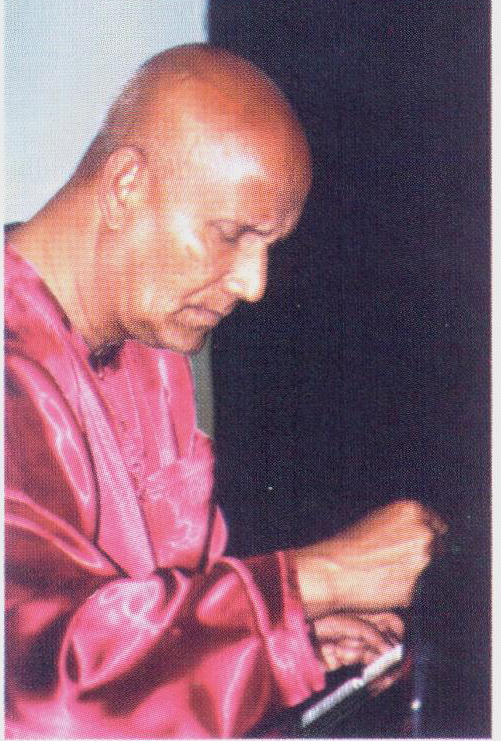 Peace Concert dedication by Sri Chinmoy
This year the United Nations is observing its fiftieth anniversary. Today's Peace Concert I am prayerfully offering to the all-illumining soul of the United Nations.