Nahi Heri Unnati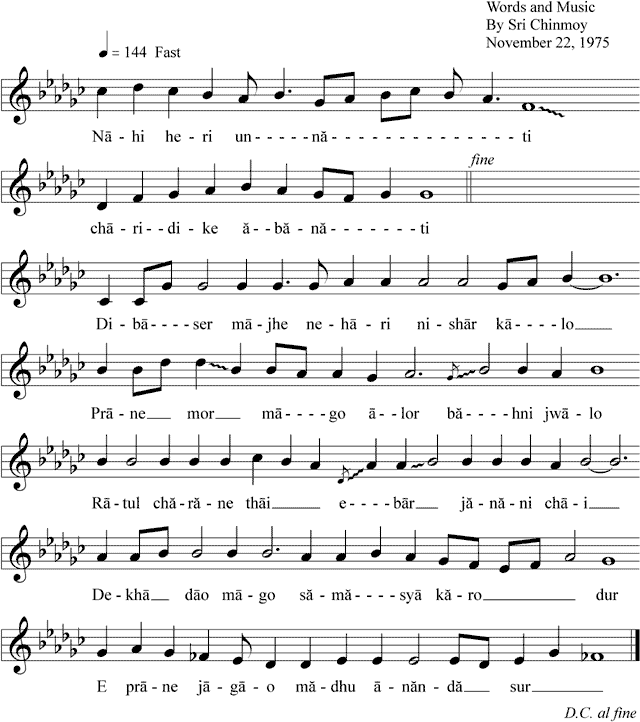 Nahi heri unnati
Charidike abanati
Dibaser majhe nehari nishar kalo
Prane mor mago alor bahni jwalo
Ratul charane thai
Ebar janani chai
Dekha dao mago samasya karo dur
E prane jagao madhu ananda sur

Translation
I see no progress;
Regress I see all around.
During the day, in the heart of the day,
I see darkness.
O Mother, do kindle the flame of aspiration
Inside my heart.
At least once allow me
To place myself at Your Lotus-Feet.
O Mother, do put an end to all my problems
And awaken inside me
The tune of nectar-delight.