Jago Jago Bharater Rishi Kabi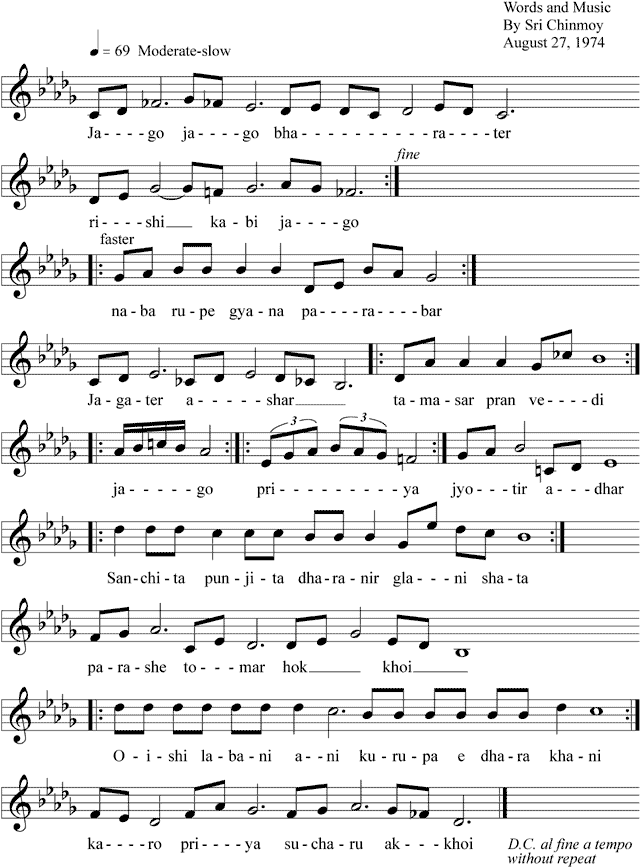 Jago jago
Bharater rishi kabi jago
Naba rupe gyana parabar
Jagater ashar
Tamasar pran vedi
Jago priya jyotir adhar
Sanchita punjita
Dharanir glani shata
Parashe tomar hok khoi
Oishi labani ani
Kurupa e dhara khani
Karo priya sucharu akkhoi

Translation
Awake, awake,
O seer poet of Mother Ind,
O world-haven,
Awake in your new form, knowledge-sea.
Piercing the heart of ignorance,
Awake, O Beloved, O Source of light.
May your silence-touch
Transform the long accrued
Imperfection-night
Into the light of dawn.
Bring down your lustre-light
And illumine this unlit world
And make it beauty immutable.