Basundhara Tomai Bhalobasi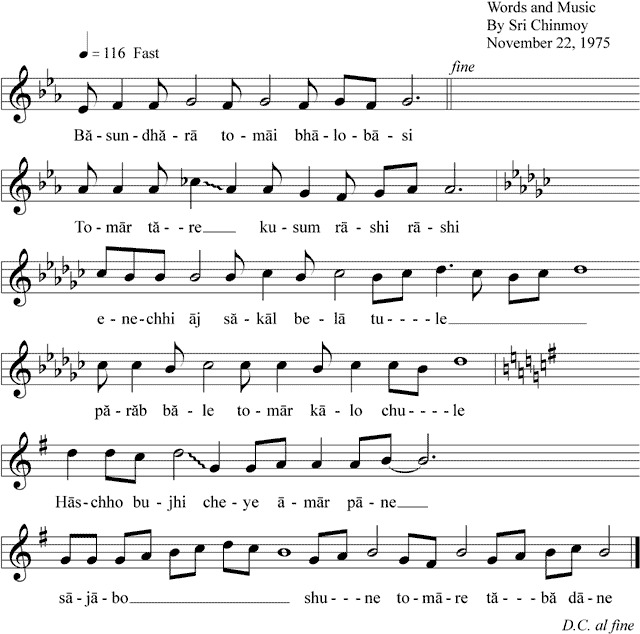 Basundhara tomai bhalobasi
Tomar tare kusum rashi rashi
Enechhi aj sakal bela tule
Parab bale tomar kalo chule
Haschho bujhi cheye amar pane
Sajabo shune tomare taba dane

Translation
My Beloved, I love you.
For you I have brought
A few beautiful flowers
That I have collected early in the morning.
I wish to adore you with these flowers.
Ah, you are smiling at me because you know
That these flowers actually belong to you.
I am decorating you with your own gifts.