Tapane Gheri Jimut Dole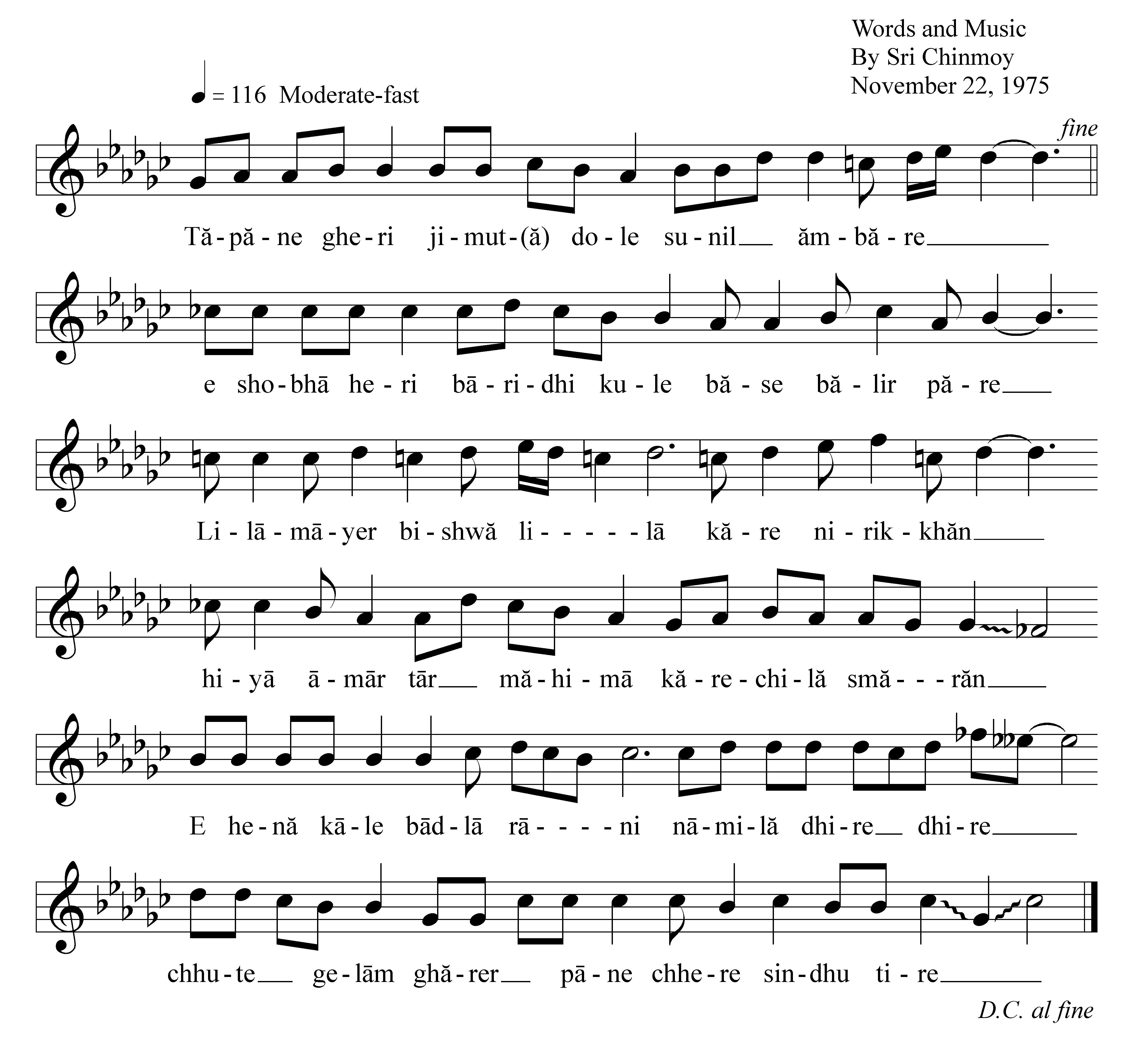 Tapane gheri jimut dole sunil ambare
E shobha heri baridhi kule base balir pare
Lilamayer bishwa lila kare nirikkhan
Hiya amar tar mahima karechila smaran
E hena kale badla rani namila dhire dhire
Chhute gelam gharer pane chhere sindhu tire

Translation
Teeming clouds are dancing
around the sun in the sky.
Noticing this panorama on the sunset
I was watching,
I was deriving boundless joy.
My aspiration-heart was singing His Glory.
Alas, all of a sudden, I know not how,
The queen of rain descended,
And I returned home, to my sweet home,
Leaving aside the Golden Shore
of life's ocean.