28 June 1996 (8 pm) Melbourne Concert Hall
Excerpts from remarks made during a presentation at the Melbourne Peace Concert by Ms. Sue Nattrass, General Manager of the Victorian Arts Centre:
The Victorian Arts Centre stands as a symbol of the creativity of the human spirit. This creativity has its source in the peace found deep within our hearts in moments of quiet reflection. When we discover our own inner peace, we have the power to create peace in the world-community. Sri Chinmoy is an international ambassador of peace who uses his creative ability to convey feelings of universal harmony and peace. His Peace Concerts have delighted audiences around the world.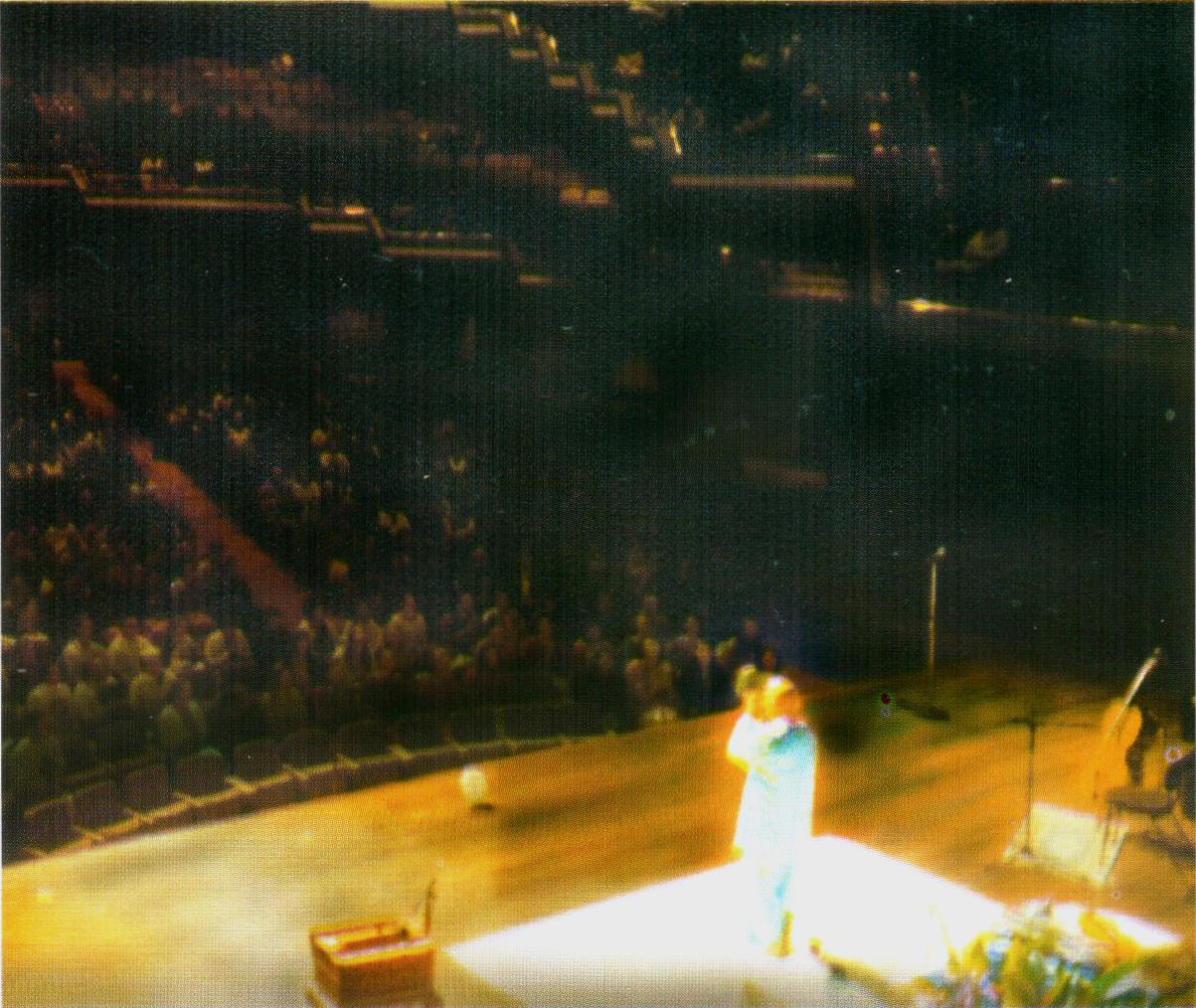 28 June 1996 (8 pm) Melbourne Concert Hall Victorian Arts Centre, Melbourne, Australia
Peace Concert dedication by Sri Chinmoy:
Today's Peace Concert I am prayerfully and soulfully dedicating to the oneness-heart of the United Nations.