Nai Kicchu Nai Tai Bujhi Ma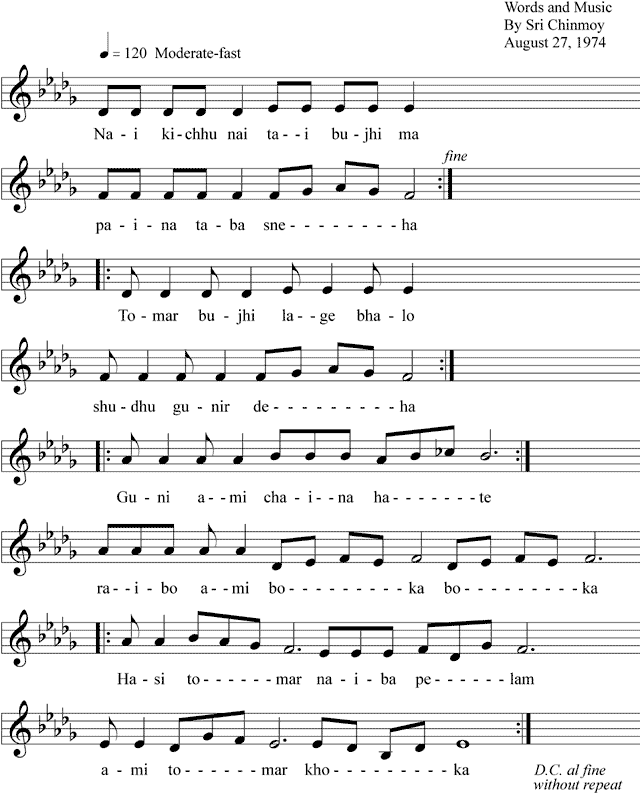 Nai kichhu nai tai bujhi ma
Paina taba sneha
Tomar bujhi lage bhalo
Shudhu gunir deha
Guni ami chaina hate
Raibo ami boka
Hasi tomar naiba pelam
Ami tomar khoka

Translation
Mother, do You not love me
Just because I have nothing to offer You?
Do You love only those
Who are blessed with striking capacities?
Mother, I do not want to be a man
Of virtues or capacity;
I want to remain a fool.
Although You bless me not
With Your smile divine,
I claim myself Your fondest child.