Tomar Apriya Jaha Charan Aghate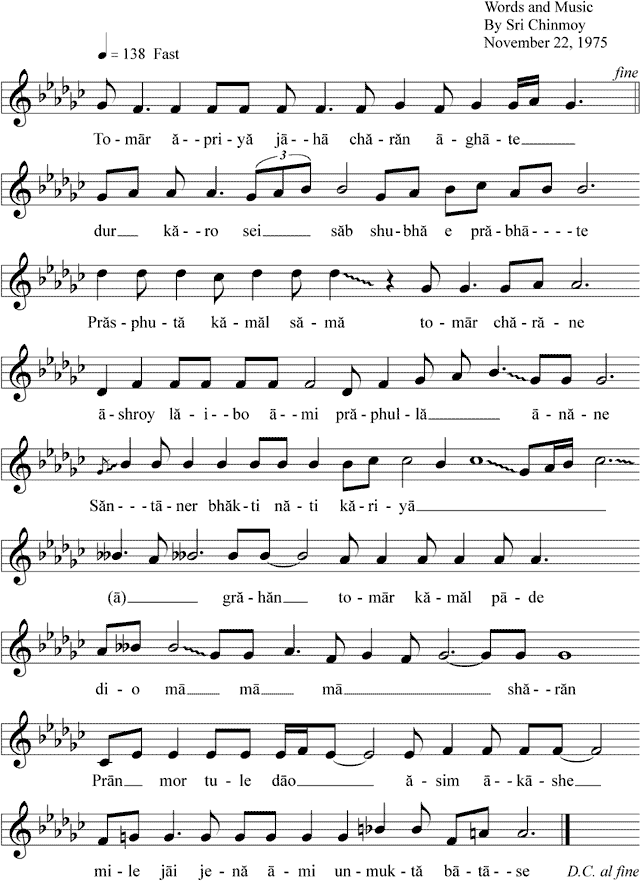 Tomar apriya jaha charan aghate
Dur karo sei sab shubha e prabhate
Prasphuta kamal sama tomar charane
Ashroy laibo ami praphulla anane
Santaner bhakti nati kariya grahan
Tomar kamal pade dio ma sharan
Pran mor tule dao asim akashe
Mile jai jena ami unmukta batase

Translation
Whatever You do not like
Strike it hard, strike it today!
At this auspicious moment,
Like a lotus I wish to blossom
At Your Feet.
O Mother, allow me to place my existence
At Your Lotus Feet.
I shall be happy.
Carry my life of desire
Into the realm of aspiration
And also let me merge
In the sky of boundless reality.